Are you a Candidate for Invisalign? 
26/05/2023
Millions of patients have had their dental alignment and spacing issues resolved with Invisalign. The technique progressively moves teeth into the correct position using a set of transparent, personalised aligners. The aligners are highly discrete and easily removable. Although Invisalign is very well-liked, not everyone finds it to be effective.
To find out if Invisalign is the perfect choice for you, keep reading. If you recognize these symptoms, we encourage you to contact our Kettering Invisalign dentists to go over the specifics.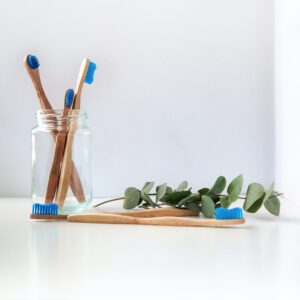 You are a healthy adult or adolescent with decent oral hygiene.
Adults and older teenagers alike can use Invisalign. Children and younger teenagers are not candidates for this treatment type, as their teeth may still be developing and changing. For teeth that aren't fully formed, precise aligners cannot be made.
Generally speaking, your mouth should be in good shape. You shouldn't have untreated gum disease, cavities, or any other issues. If so, our staff will want to take care of those issues before starting Invisalign treatment.
Orthodontic Issues You Have Are Mild to Moderate
Your orthodontic issues should ideally be minor to moderate in scope. If your condition is more serious—for example, if it necessitates reshaping your jaw—we might suggest standard teeth-straightening therapy.
You Don't Want to Make Orthodontics a Big Deal
Invisalign might be a fantastic choice if you want to make the changes you need to without telling anyone else. The transparent plastic aligners are made to fit discretely over the teeth. Since they are transparent, no one will be able to tell that you are covertly straightening your teeth while you are wearing them to work or school.
You can adhere to your dentist's recommendations
The Invisalign aligners must be worn for a specific period of time each day in order to be effective. Additionally, they must be taken out when eating and drinking and cleaned in a particular way. You must make a commitment to observing the wear and maintenance guidelines provided by our dentists for your aligners. If not, fixed braces can be a better option for you because they require less upkeep.
We invite you to schedule an informational appointment with our staff at Kettering Dental & Implant Clinic if you're curious to learn more about how Invisalign might enhance your smile. Contact us immediately by phone or email!
Back to Blog