Beyond Aesthetics: The Functional Benefits of a Smile Makeover
01/10/2023
At Kettering Dental & Implant Clinic, we recognise the transformative power that a beautiful smile can hold, improving not only the look of teeth, but improving your confidence too.
A smile makeover is a personalised plan that works to combine various cosmetic dental procedures, typically used to enhance the aesthetics of your smile.
However, it's crucial to highlight the often-underemphasised functional advantages of a smile makeover.
In this article, we will explore the functional benefits of cosmetic dentistry.
Improved Oral Health
While some people may perceive dental concerns like misaligned teeth, bite problems, and visible gaps as mainly related to appearance, it's crucial to understand the significant impact that they can also have on oral health.
These dental issues create gaps within your smile where plaque and tartar can accumulate, presenting challenges for effective dental hygiene.
Over time, this build-up can lead to the development of severe oral health problems, including gum disease, tooth decay, and increased wear and tear on your teeth.
A smile makeover offers a comprehensive approach to address these concerns, going beyond aesthetics to focus on realigning teeth and correcting bite issues.
By doing so, it simplifies the process of maintaining proper oral hygiene, ultimately promoting healthier teeth and gums. This not only enhances the appearance of your smile but also contributes significantly to your overall oral health and well-being.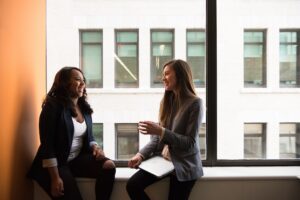 Improved Speech
The correlation between your smile and speech is often underestimated. Misaligned teeth and bite problems can subtly affect your ability to pronounce words and sounds correctly.
A smile makeover is able to significantly enhances speech clarity and articulation, repositioning teeth to their correct positions and improving your capacity to articulate words clearly and confidently.
Improved Overall Health and Well-being
A smile makeover is not merely a physical transformation; it can also bring about a profound emotional and psychological journey.
The surge in confidence and self-esteem that accompanies a revitalised smile empowers you to engage with people more comfortably, making it easier to interact with others more freely, sharing genuine smiles, and even feeling more at ease when posing for photos.
This newfound self-assuredness can have a positive impact on all aspects of your life.
Beyond emotional benefits, a smile makeover can have tangible effects on overall health. Increased smiling and laughter, natural consequences of improved self-esteem, have been linked to stress reduction and mood enhancement.
In summary, a smile makeover offers more than what meets the eye.
While it undoubtedly enhances the aesthetics of your smile, it also provides a range of functional benefits, including improved oral health, speech clarity, and an enhanced sense of well-being.
If you're intrigued by the possibilities of a smile makeover, we encourage you to consult with a cosmetic dentist at Kettering Dental & Implant Clinic.
Discover how this transformative procedure can improve your life in ways you may not have anticipated.
Back to Blog