Common Misconceptions about Dental Implants
07/07/2023
When you're missing a tooth, your dentist will likely present you a few different tooth replacement choices, one of which is dental implants. Despite their popularity, dental implants and the procedures required to install them are still misunderstood by many. As a result, some myths regarding implants persist – but don't let a simple misunderstanding prevent you from improving your smile!
In the article below, our experts will debunk some of the most popular dental implant myths
Dental implants are Too Risky
Every surgical treatment carries its own set of risks, and dental implants are no exception. However, this doesn't mean that dental implant surgery is a dangerous procedure.
The success rate of dental implants has grown dramatically as technology has advanced, and any possible risk has decreased greatly as a result. With a 97% success rate, more people than ever before are choosing dental implants in Kettering over other methods of replacing missing teeth.
Many people believe dental implants to be a complicated procedure, since they entail implanting a prosthesis into the jaw bone. However, the surgery is a regular technique performed by thousands of dentists worldwide. Generally, if you are in excellent health, you could be a candidate for dental implant surgery. However, it is still recommended that you consult your dentist for recommendations and advice, customised to your specific circumstances.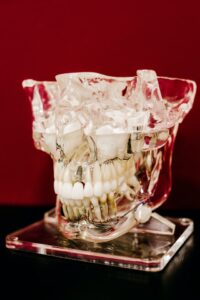 Having an MRI with Dental Implants is Dangerous
Many implants used to be made up of ferrous metals, which are incompatible with an MRI machine. This is due to the MRI machine's extremely strong magnetic field, which could potentially induce component loosening.
However, the development of new titanium-based prosthesis means this is no longer an issue that the majority of patients considering dental implant surgery need to consider.
Due to medical legal considerations, it is still recommended that you consult the medical professionals before undergoing an MRI with your new dental implant, as each MRI facility will have its own set of criteria.
Get in touch with your dentist to confirm the material that your prosthetic is made from. You will need to discuss this with the MRI Centre and ensure that you meet their standards.
If your Tooth Extraction was a long time ago, you are Ineligible for a Dental Implant.
It is unfortunately true that tooth loss causes bone density reduction in the jaw over time. This means that the jaw could become incapable of sustaining an implant if the tooth was pulled or lost many years ago.
However, bone grafts can help to adequately reinforce the jaw. While this demands a separate procedure with its own recovery period, a bone graft can help to make dental implant surgery possible. You can check with your dentist to discover whether you are a good candidate for a bone grafting implant.
The Healing Period following a Dental Implant treatment is lengthy.
It is true that, in order for your new dental implants to fully integrate with the jawbone as to appropriately support the prosthesis, you will require time to heal after undergoing dental implant surgery.
You'll need a few months to acclimate to your new implant, and your jawbone will need to adjust to the new "foreign" object as well. However, the healing process will vary from person to person, and you will still be able to go about your daily activities as your mouth adjusts and heals. If you need a bone grafting procedure before getting a dental implant, the graft must also integrate, which adds a few months to your treatment period.
If you're still wondering whether a dental implant is correct for you, contact Kettering Dental & Implant Clinic to learn more about how we can help you restore your smile.
Back to Blog