How Can You Overcome Dental Anxiety?
25/09/2023
Do you get anxiety by the mere thought of visiting the dentist? If so, you're not alone.
Dental anxiety is a common challenge that many people face, but the good news is that there are practical steps that you can take in order to overcome this issue, making your dental visits more manageable.
In this article, we'll discuss some tips on how to conquer dental anxiety, helping you to prioritise your oral health.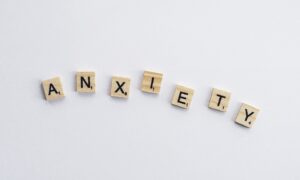 Understanding Dental Anxiety
First, it's essential to recognise that dental anxiety is a legitimate concern. It's not something to be ashamed of, and there are many factors that can contribute to dental anxiety, including fear of pain, past negative experiences, or simply feeling out of control during a dental procedure.
Choose the Right Dentist
One of the first steps in conquering dental anxiety is to find a dentist for nervous patients who understands your concerns.
Working with a compassionate and patient-focused dental professional can make the world of difference to your dental experience, helping you to feel more comfortable and better communicate your concerns without feat of judgement.
Start with a Consultation
If dental anxiety is a significant hurdle for you, consider scheduling a consultation before any actual treatment.
This gives you a chance to meet the dental team, tour the office, and discuss your concerns without the pressure of an impending procedure. It's a great way to build trust and familiarity.
Communication is Key
Open and honest communication with your dental team is crucial. Let them know about your fears and anxieties. They can adjust their approach, explain procedures in detail, and provide reassurance throughout your appointment.
Knowing what to expect can go a long way in reducing anxiety.
Practice Relaxation Techniques
There are several relaxation techniques that can help to ease dental anxiety.
Deep breathing exercises, for example, can work to calm your nerves and reduce stress. Try inhaling slowly through your nose, holding for a few seconds, and then exhaling slowly through your mouth.
Focusing on your breath can help you to stay relaxed during your appointment.
Consider Sedation Dentistry
For some individuals with severe dental anxiety, sedation dentistry can be a game-changer. It involves using medications to help you relax during dental procedures.
There are different levels of sedation, from minimal, in which you remain awake but relaxed, to deep, in which you are nearly unconscious. Discuss with your dentist if this option is suitable for you.
Take Baby Steps
If your dental anxiety is overwhelming, it's okay to start small. Begin with routine check-ups and cleanings.
As you become more comfortable with these appointments, you can gradually work your way up to more complex procedures if needed.
The important thing is to take those initial steps toward better oral health.
Reward Yourself
Don't forget to reward yourself for facing your dental anxiety head-on. After a successful dental appointment, treat yourself to something you enjoy. Positive reinforcement can help change your perception of dental visits over time.
In conclusion, dental anxiety is a common challenge, but it doesn't have to control your oral health decisions.
By taking proactive steps like finding a compassionate dentist, practicing relaxation techniques, and communicating openly, you can overcome dental anxiety and prioritise your dental health.
Remember, you are not alone in this journey. Your dentist in Kettering is here to support you every step of the way, helping you to conquer dental anxiety and enjoy a healthier smile.
Don't let fear hold you back; take the first step towards a more comfortable dental experience.
For more information, check out our nervous patient page.
Back to Blog