Maintaining a Radiant Smile: Post-Whitening Care Tips and Best Practices
15/07/2023
If you've recently undergone a teeth whitening in Kettering and are looking for tips on how to prolong the brightness of your smile, you're in the right place.
In the article below, Kettering Dental and Implant Clinic will provide you with practical tips, oral hygiene practices, dietary considerations, and habits to avoid. By following these recommendations, you can ensure that your smile stays vibrant and dazzling for longer.
Let's explore the essential post-whitening care tips to keep your smile at its best!
Oral Hygiene Practices for a Bright Smile
Maintaining good oral hygiene is essential for prolonging the results of your teeth whitening treatment. Brush your teeth at least twice a day using a soft-bristled toothbrush and a whitening toothpaste.
Pay attention to brushing each tooth surface gently and thoroughly. Don't forget to floss daily to remove plaque and stains between your teeth.
Consider using a whitening mouthwash to enhance the brightness of your smile. And of course, visit your dentist regularly for professional cleanings and check-ups to ensure optimal oral health.
Dietary Considerations for Long-Lasting Results
Your diet plays a significant role in working to maintain a brighter smile, so try to avoid excessive consumption of staining substances like coffee, tea, red wine, and dark-coloured berries where possible.
If you do consume them, rinse your mouth with water afterward or brush your teeth within 30 minutes to minimise any potential staining or discolouration.
Incorporate more crunchy fruits and vegetables into your diet, such as apples, celery, and carrots, as they help scrub away surface stains naturally.
Additionally, dairy products such as cheese and yogurt can work to promote healthy tooth enamel, maintaining a brighter, healthier smile.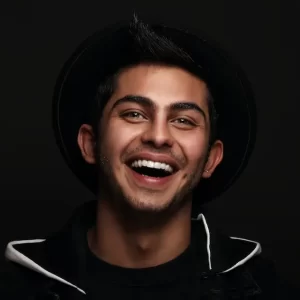 Habits to Avoid for a Radiant Smile
There are a number of habits that could work to undermine the results of your teeth whitening treatment, and therefore should be avoided where possible.
For example, tobacco not only stains your teeth, but also poses serious oral health risks, smoking or chewing tobacco leading to the yellowing or even brown discoloration of your teeth.
Excessiver consumption of sugary and acidic foods and beverages should also be avoided, as these can erode tooth enamel and contribute to staining. Also be mindful of any medications that could cause tooth discoloration.
For advice and assistance, consult your dentist for recommendations.
Habits such teeth grinding or clenching can be seen to cause premature wear, dulling the appearance of your teeth. Patients who grind their teeth should discuss the possibility of using a mouthguard with their dentist to protect their teeth and preserve their whiteness.
Remember, by adopting good oral hygiene practices, being mindful of your diet, and avoiding habits that can stain or damage your teeth, you can extend the results of your teeth whitening treatment and enjoy a bright, confident smile for years to come.
Don't hesitate to consult Kettering dental & Implant clinic for personalised advice based on your unique dental needs.
Back to Blog