Orthodontic Treatment for Adults: It's Never Too Late to Achieve a Beautiful Smile
15/08/2023
Are you an adult considering orthodontic treatment, but feeling uncertain about your options? Let us put your mind at ease. Orthodontic treatment is not just for children – adults can achieve a straighter, more confident smile too.
At Kettering Dental & Implant Clinic, we understand the unique needs of adult orthodontic patients and offer discreet solutions to help you achieve the smile you've always wanted.
In the article below, we will discuss the benefits of orthodontic treatments for adults, helping you to improve your smile and your confidence!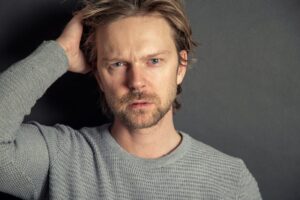 Why Consider Adult Orthodontic Treatment?
Motivations for seeking orthodontic treatment will vary from patient to patient. Beyond aesthetics, having straighter teeth can significantly impact your oral health, contributing to better function and overall well-being. Misaligned teeth can create issues with chewing and speech, potentially causing discomfort and difficulty in daily life.
Additionally, proper teeth alignment can improve your oral hygiene as they are easier to clean, reducing the risk of plaque build-up and gum disease.
Customised Solutions for Your Lifestyle
Being an adult comes with its own set of responsibilities and commitments. Balancing work, family, and your personal life can be challenging, but that shouldn't hinder your journey towards a straighter smile.
That's why there are many discreet orthodontic options tailored to fit seamlessly into your busy life, such as:
Clear Aligners
Clear aligners are an excellent choice for adults seeking discreet orthodontic treatment. Made of clear plastic, they are virtually invisible when worn, allowing you to go about your day with confidence.
They are custom-made to fit your teeth perfectly, these aligners are also comfortable to wear, making your orthodontic journey more enjoyable.
Lingual Braces
For those seeking an even more discreet option, there are lingual braces, which get placed on the inside of your teeth, these braces are hidden from view, ensuring that your orthodontic treatment remains your little secret.
Despite their inconspicuous placement, lingual braces are just as effective as traditional braces and can address various orthodontic issues.
Take the First Step Towards Your Perfect Smile
Beyond aesthetics, straighter teeth significantly impact oral health, improving functionality and overall well-being. There are many customized options like clear aligners and lingual braces to suit your busy lifestyle.
Embrace the journey to a more confident and radiant smile by scheduling a consultation with your orthodontist in Kettering today.
Back to Blog