Sports and Clear Aligners: A Winning Combination
15/11/2023
Are you an athlete considering orthodontic treatment with clear aligners, but having concerns about how they might impact your athletic performance and overall comfort? The good news is that you can absolutely have the best of both worlds – a straighter smile and an active lifestyle.
Let's address the concerns you may have regarding clear aligners and provide valuable tips on how to comfortably and safely engage in physical activities while undergoing treatment.
The Freedom of Clear Aligners
Invisible aligners have revolutionised orthodontic treatment by offering a discreet and convenient way to straighten your teeth. With their removable and transparent design, they provide the flexibility that many athletes desire.
You can continue your athletic pursuits without the need for traditional braces, which can sometimes lead to discomfort and pose challenges during physical activities.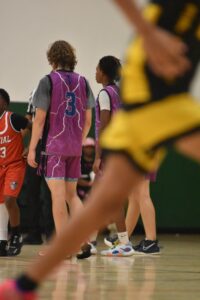 Tips for Athletes with Clear Aligners
If you're considering clear aligners, here are some tips to ensure a winning combination.
Consult Your Orthodontist: Before starting your clear aligner treatment, consult with your orthodontist and share your concerns about your sports activities. They can provide tailored advice and guidance to address your specific needs and lifestyle.
Invest in a Quality Mouthguard: If your sport or activity involves potential impact or the risk of dental injury, consider using a custom-fitted mouthguard. Your orthodontist can provide recommendations for mouthguards that work seamlessly with your clear aligners, providing both protection and comfort.
Maintain Proper Hygiene: Since invisible teeth aligners are removable, it's crucial to maintain proper oral hygiene. Clean your aligners and your teeth regularly, especially after sports activities. This helps to prevent food particles and bacteria from getting trapped and causing dental issues.
Stay Hydrated: Staying hydrated is vital for your oral health and athletic performance. When you wear clear aligners, make sure to drink water regularly. This not only helps keep your mouth moist but also minimises the risk of dehydration, which can lead to issues like dry mouth and bad breath.
Stay Consistent with Wear Time: Even with your active lifestyle, it's essential to remain consistent with the recommended 20-22 hours of daily wear for your clear aligners. Plan your aligner changes around your sports activities to ensure continuity in your treatment.
Embrace the Best of Both Worlds
In conclusion, being an athlete doesn't mean you have to forgo orthodontic treatment with clear aligners. In fact, clear aligners offer the freedom and flexibility you need to pursue your passion for sports while achieving a straighter smile.
With the right guidance from your orthodontist and these practical tips, you can enjoy the best of both worlds – an active lifestyle and a winning smile.
Back to Blog