What to do If You're not a Candidate for Invisalign 
30/05/2023
What do you see when you look in the mirror? If your smile is causing you insecurity, you might find yourself purposefully ignoring your teeth, or concentrating on them entirely
We can guarantee you that every smile is lovely, regardless of what you may think of yours. However, if the appearance of your teeth is knocking your confidence, you might want to consider getting your teeth straightened to improve your smile. Metal braces were the only option available to people in the past to straighten their teeth. Although braces are still quite popular, there is now another way to get the smile of your dreams. Invisalign is that choice.
Does Age Affect Invisalign Treatment?
Invisalign was initially developed as an adult braces substitute. Since Invisalign first appeared on the market, there are now more treatment options available for teens and even younger kids. Age is no longer an obstacle for anyone interested in this sort of orthodontic treatment because Invisalign is now a treatment option for people in all phases of life.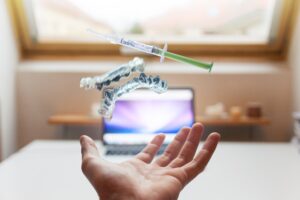 Is Commitment an Issue for Invisalign?
Invisalign corrects smiles gradually, much like metal braces do. You must adhere to the recommendations your Invisalign orthodontist gives you during the course of your treatment to get the desired outcomes.
Although each Invisalign treatment is unique to the patient, there are some fundamental elements that all treatments share. The minimum daily wearing requirement for Invisalign clear aligners is 20 hours. You will receive a fresh pair of aligners every few weeks. It's crucial that you use your aligners as directed for the specified amount of time.
You might want to think again about getting Invisalign treatment if you can't commit to wearing aligners for 20 to 22 hours per day, or if you lack the discipline to remember to replace them when it's time. The average length of a therapy program is 12 to 18 months. You'll need to see your orthodontist periodically during that time. You should speak with your orthodontist about alternate treatments or setting up a visitation plan if your schedule is too demanding for that.
What other Options are Available?
It is obvious that not everyone is a good candidate for Invisalign treatment. While that may be the case, even those who aren't the best candidates may still be qualified for this treatment that can change your life and your smile.
You don't have to accept it as the absolute truth if someone has told you that you're not a suitable candidate for Invisalign. Other dentists and orthodontists see opportunities to simultaneously change lives and smiles where some of their colleagues see insurmountable challenges.
If you've been turned away elsewhere, you should know where you're going. Visit Kettering Dental & Implant Clinic to speak with one of our knowledgeable professionals about Invisalign.
Back to Blog